Who We Are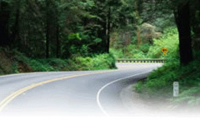 McBride Financial Advisors, LLC is an independent financial planning and Registered Investment Advisor based in Seattle, Washington. We provide fee-only financial planning services and wealth management. Our goal is to provide responsive, personalized, impeccable service built on trust. Above all, we are held to a fiduciary standard of care. We are legally and ethically required to act in your best interest when offering financial advice.
We work with you to provide comprehensive, personalized wealth management solutions. The broad spectrum of services we offer includes asset protection, estate and trust planning, financial planning, insurance, investment advice, philanthropy and tax planning.
After evaluating your goals and risk tolerance, we will create a personalized investment plan in harmony with your financial objectives. We believe a long-term investment strategy offers the strongest potential for realizing your desired rate of return.